What is the weather during summer in Corfu?
Choosing a place to stay, so it is important to determine the dates of holidays, and find out what this place is planned weather! After all, our friends and acquaintances, certainly, than once there were cases when they went on a journey with big plans, and returned a little disappointed. All this happens due to the fact that weather conditions sometimes spoil our stay.
Nature, of course, no bad weather, but it is better to carefully plan your vacation to not be caught in the rain, wind, storms and other unpleasant phenomena. And, of course, not worth much to be sad if bad weather on vacation, you will still taken by surprise. Try to learn from this the most useful. Think about what house you would be unlikely to get 3 day, retire to your comfortable room.
There will be time to sleep, read a favorite book and just relax in silence. In addition, you will be able to visit those attractions that are under cover. For this you can simply call a taxi or get to them by bus. I think needless to say that you should take your umbrella.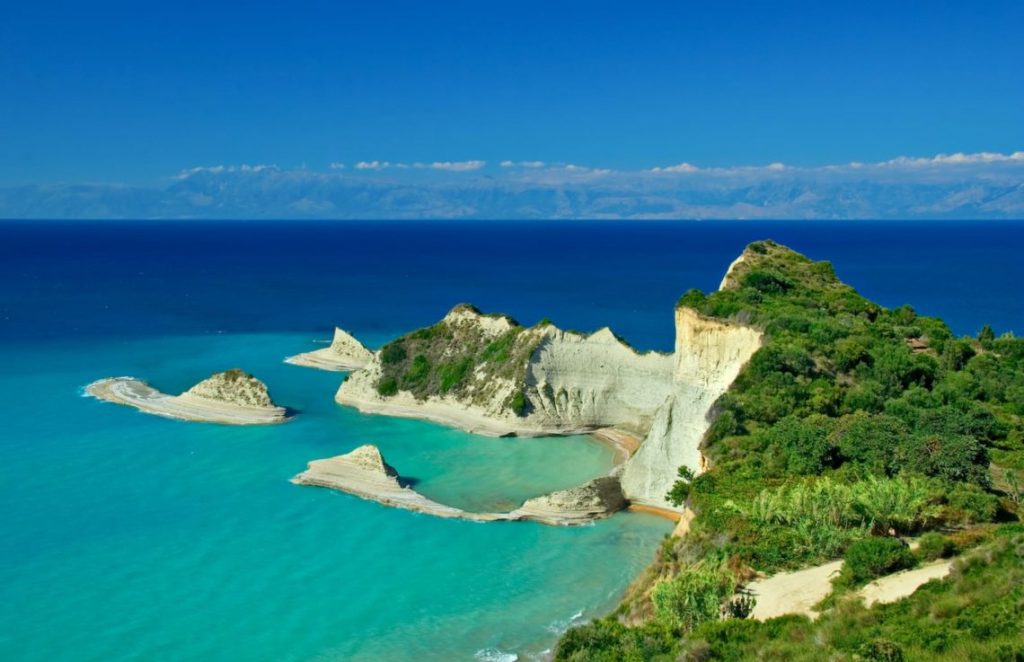 How to prevent bad weather on vacation
Of course, we are not rain Gods or some natural phenomenon, and can not cancel the pouring rain in a particular area. But after learning that rain is planned somewhere in some numbers, we can always cancel your trip there. And then choose other date of your holiday. So, what are the ways to check the weather is now more popular.
Should ask the people who traveled in this area, what the weather is there in certain months. If at some resort for several consecutive years, drops a hot dry July, is unlikely to be different this year.
See weather of different regions on the TV – it will tell you not only about the temperature but also on rainfall and gusty winds.
Use the Internet, there are many sites with the weather anywhere in the world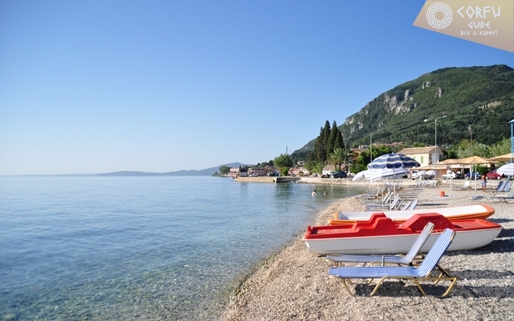 Gismeteo Corfu
In the Greek resorts such as Corfu town and Corfu in the summer, generally the weather is good, no rain and droughty days. Greece has a warm mild climate. On the Greek island of Corfu summer the average temperature on the thermometer is about 30 degrees. This is perfectly suited for a wide range of tourists.
In addition, if you still treat people that are not very well tolerated by marine the sun, you are the lucky one. Corfu is famous for its lush greenery, by the sea, which will hide any stranger, so that he could freshen up. Tourists charm of the local orange orchards, olive and cypress groves, BlackBerry bushes and other lovely trees. Upon those beautiful forests you can walk all day!
If we talk about the weather conditions in Corfu, it is worth noting a feature of the evening and night local water manages to be quite cool due to the temperature drop. So be sensible – do not swim at night and late evening.
And in order to best plan their trip to this heavenly Greek island, I advise you to use the site Gismeteo. This is the most common weather resource on the network. Gismeteo Corfu explain all natural phenomena in the Greek Islands.
Заголовок

Время просмотра

2:51

Просмотров

1,698
Заголовок

Время просмотра

0:27

Просмотров

113
Заголовок

Время просмотра

0:26

Просмотров

151