As cheap to buy a plane ticket for Moscow-Corfu and back?
To Corfu from Russia, you can only get on the plane. Flight direct flight is 3 hours, after this period of time of tourists meets local airport Ioannis Kapodistrias. Buy a plane ticket for Moscow-Corfu and back cheap, can be monitored among airlines engaged in such transportation, price may be a difference of up to 5,000 rubles.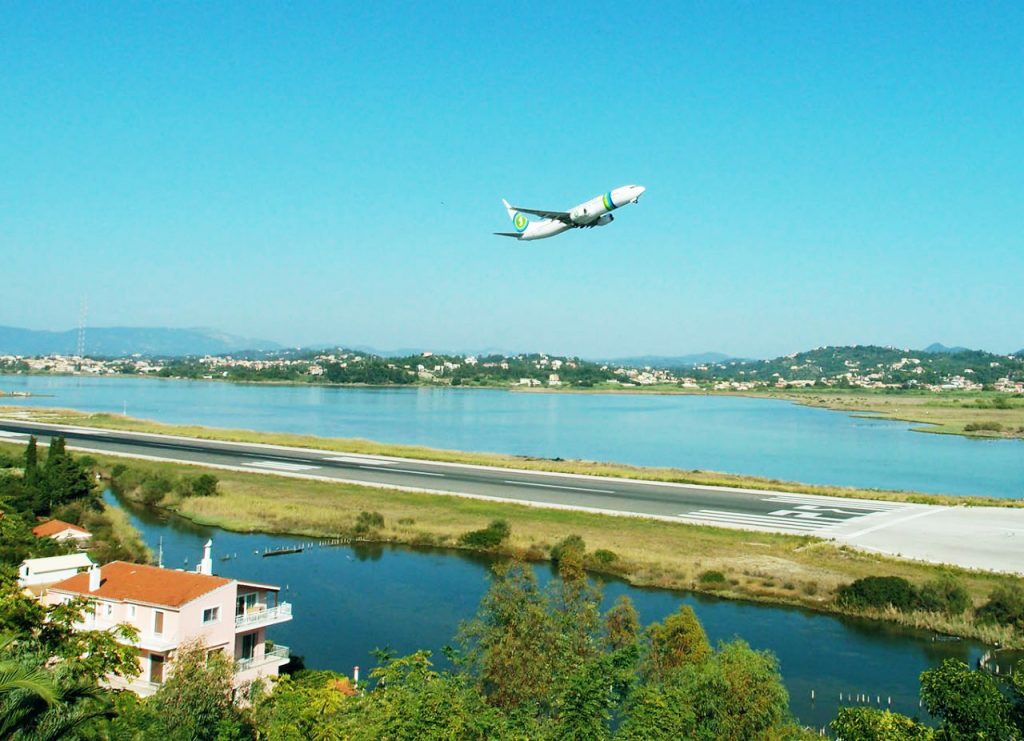 What company are flying on the route Moscow – Corfu?
Corfu can be reached by a direct flight and following a flight with transfers. In the latter case, it will be even cheaper, but longer time. The main airlines for such flights are:
Aeroflot;
Aegean Airlines;
Allenair;
Aegean Airlines;
UTair.
After reviewing the schedule of flights from St. Petersburg or Moscow all the carriers on the desired date you can save considerably on airfare. Many companies in the holiday season provide a special Charter flights in this direction without increasing the cost of travel documents or conduct special promotions. From Moscow to fly from airports Domodedovo and Sheremetyevo.
How to buy a plane ticket for Moscow-Corfu and back cheap?
The price of flights on the route Moscow – Corfu varies according to demand trends.

Так летом рейсы значительно дороже, чем осенью и чтобы правильно оформить все условия рейса на самолет следует последовать следующим советам:
finding and booking travel documents you should carry out in advance, the sooner you will order, the cheaper it will be in the end;
day of the week is also important. If time allows, search of tickets goes on and on the next date, it is possible that this variant will be more preferable. As time has shown the best day for the flights to Thursday;
when price monitoring should pay attention to this service as "pay baggage", free in the cabin you can take hand Luggage up to 8 kg and size of 56×45×25 cm;
will be cheaper and tickets from airlines that do not provide food during travel. 3 hours on the road very hungry impossible, but to save on this significantly, especially if you fly family.
booking plane tickets Moscow-Corfu town back and forth from cheaper and will insure the tourist it is an emergency.
The most expensive flights are from may to October, but due to the large number of companies you can always look for a viable option with the lower cost of travel documents.
Before the paperwork is familiar with the rules of the airline. This will help to save on the flight, if you have a large Luggage.
Заголовок

Время просмотра

2:32

Просмотров

204
Заголовок

Время просмотра

2:00

Просмотров

5
Заголовок

Время просмотра

9:29

Просмотров

736