Description of the resort Barbati Corfu
Barbati resort is situated in the North – East of the island of Corfu. Distance from the centre of Corfu is 16 km away and provides Beautiful views to mount Pantokrator, Podolia which is a village of Barbati. To the village can be reached by taxi or bus, and you can use the services of a rental car or Shuttle directly to the hotel.
Infrastructure
Accommodation you can choose according to taste to tourists with modest budget and wish to relax with all-inclusive. Among the most popular hotels and apartments are:
Crystal Blue Apartments;
Captain's Apts Barbati;
Pantokrator Hotel;
BBB – Barbati Blick Bungalows.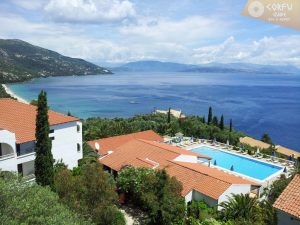 All of these hotels and offer their guests good service, rooms are equipped with all necessary appliances, small distance to the sea and stunning views. If you want to save money, you can choose accommodation closer to the mountain Pantokrator, but then you have to overcome the desired distance on the stairs that may be uncomfortable for individuals, families with children and the elderly.
When booking accommodation, always it is necessary to clarify the following facts:
the possibility of accommodation with Pets;
Pets or stay animals;
the availability of Breakfast and dinner;
number of beds in the room and the conditions of stay in hotel of children.
Because of these issues, many people staying in Barbati Corfu reviews, leave not quite true, but still all pleased with the vacation.
Entertainment and food
The village of Barbati of Corfu on the map in comparison with other parts of Greece is not great. Here everything in sight, but great views make a great photo for memory. Of outlets you can shop at several supermarkets, there is also a plenty of shops, where the price of food is not more expensive than Moscow.
Because of addiction to the beach has a well developed industry of water sports. On request, some hotels organize paid tours of the island that tourists can hold their own when renting a car or scooter and purchase the card. Special variety of different food, there's plenty of restaurants, taverns and beach bars.
The sea and the beach
Barbati beach is pebbly, so sensitive people should have a special shoes. But because of the pebbles the sea is always clean and clear. Entry into the water is not very suitable for children because of its sharp incline, but it is a Paradise for lovers of scuba diving or scuba diving, which can be rented for a modest fee here.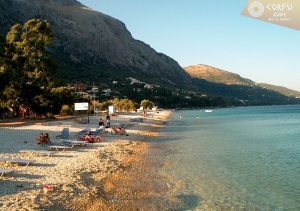 The beach is special, the Central part equipped with sunbeds and umbrellas, but on the map there is a place for independent travelers. Such places are located at the edges and between the rocky terrain. The coast is far away from the highway so noise by passing cars not stopping safely spend time enjoying the beautiful sea.
Заголовок

Время просмотра

4:37

Просмотров

6,368
Заголовок

Время просмотра

4:33

Просмотров

14,848
Заголовок

Время просмотра

30:35

Просмотров

452