How to choose a transfer service in Corfu?
It's nice when you come to another country and immediately see your concern. In Corfu hospitality in the order of things and the tourist immediately surrounded by pleasant emotions.
Благодаря такой услуге как трансфер гости чувствуют себя как дома уже за первые минуты после прилета.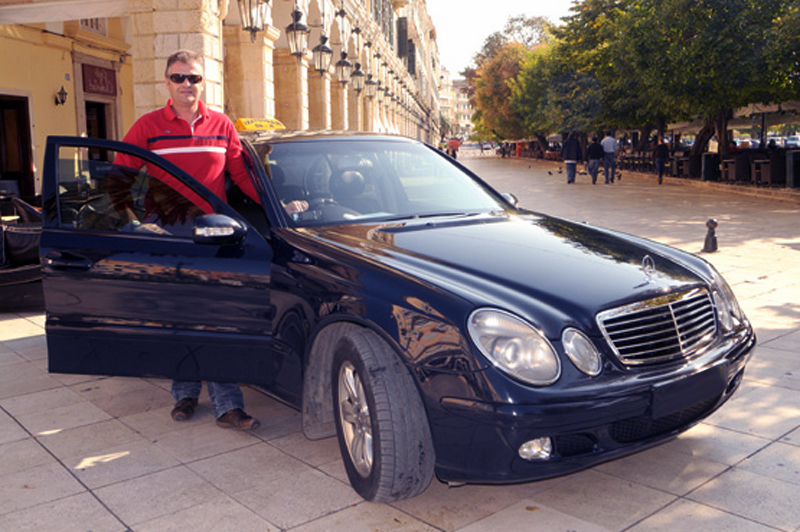 Advantages of the transfer Corfu
Tourists coming to the island for the first time may be confused of the local beauties. And in a new city to find the right address can be a big problem, especially if you do not know how to communicate in the aboriginal language. By ordering the service "private transfer" travelers receive the following benefits:
the ability to hit the hotel immediately after arrival;
there is no need to carry heavy Luggage, it is immersed in the car arrive;
children do not get tired while searching the hotel, and then nothing will spoil the first day of the holiday;
thanks-booked transfer can not be afraid of enterprising taxi drivers who can bring to a space through a small tour of the island, taking the price per trip 2 – 3 times more than necessary;
a Shuttle service can be booked along with a tour with a tour operator. This will be clarified such data as the number of seats required in the car, the amount of baggage and destination.
The average cost of a taxi is different from a trip with transfer in 5 – 10 euros, for example, from the airport to Benitses will cost 30 to 40 euros, and private transfers made on the same route will be 35 – 40 euros. But this difference is not very significant for providing comfort.
Services Shuttle service many hotels provide for free to their guests, so you should check with the tour operator the opportunity.
A Shuttle or bus?
Many tourists know the island has a good bus interchange. With the help of such transportation you can get to any corner of Corfu by choice. But do not forget that the bus is primarily an urban form of transportation, which may require a transplant, what with heavy Luggage or several children in a foreign country is not very convenient.

Bus lines operate on Corfu until 23.00, so either have to wait for the morning flight, or resort to the Shuttle service. And the ride on public transport takes more time overall because of the excellent difference between the hire car and bus is at least an hour.
Заголовок

Время просмотра

2:36

Просмотров

646
Заголовок

Время просмотра

9:01

Просмотров

4,716
Заголовок

Время просмотра

1:23

Просмотров

27